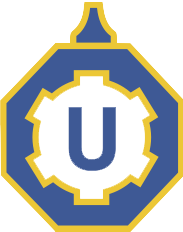 In memory of Aldo Uberti…

On March 21st , 1998 Aldo Uberti left this world forever. He died in his sleep, of what the Romans called the "death of the righteous men" and righteous he was, indeed, my father. He was a truly exceptional man. His intelligence and wisdom were out of the ordinary and so were his sensitivity and his compassion. People who know of him will remember him through his work and his accomplishments, but those who truly knew him will remember the profound gentleness of his being, the light in his eyes and that perennial expression of bewilderment that only comes with the purest of souls.

My father was the fifth of six brothers and sisters, the name his mother had wanted for him was Renato (Born King), but his father, for some reason, unknown to most, registered him as Aldo and so he became Aldo Uberti for the world and Renato for his family; echoing, in a way, the double identity he had to contend with throughout his life: Aldo Uberti, the gun maker entrepreneur and successful businessman and Renato, the gentle, warm hearted loving father, husband, son, brother and friend that his family and friends knew. Little Renato grew up in Inzino, a little village nestling in the mountains of Val Trompia whose inhabitants have been working in the gun factories of Gardone VT for generations. He didn't have an easy start: at the age of three he was called to say goodbye to his dying father, at nine he was polishing rifle stocks at home and at fourteen he went to work for Beretta. He didn't have much time to study or even to play; working days back then were 12 hour days, and Sundays were 6 hours. Nonetheless he remembered those days with great affection and when he would tell us of how they would hang a sardine from the ceiling so that everybody could rub their piece of bread on it to eat "bread and smell", he would make it sound so good that I grew up thinking that "bread and smell" was some great thing that maybe even we would get to try some day. My father had the gift of making the simplest things seem very precious.

When my brother and I were kids, my parents used to take us to spend every summer in a little cabin in the mountains around Gardone. The only way to get to the cabin was on foot and the trail was very steep, my father used to bring fruits in the backpack for us to eat during the hike. He would stop at designated areas and he would give everybody a peach, a plum or some cherries. I don't think I had ever desired anything more in my life than that "fruit stop". He had these little rituals that made us feel safe and made our lives seem meaningful. One of them was the making of "Spiedo" to celebrate special occasions. Spiedo is a very elaborate roast made of many different meats and cooked slowly by the open fire. It is usually cooked by men and it takes a whole day to prepare .The meats have to be properly cut, they have to be stacked on this huge skewer and then they have to be cooked for 5 or 6 hours by the fire. My father's spiedo was legendary and when he cooked it, it was a great feast for the whole extended family. The air of excitement and anticipation for the feast to come would start days ahead with everybody running around to get the right ingredients, prepare the wood for the fire or decorate the house to welcome the guests. It was a family celebration and my father was at the very core of it. He was the pole around which everything would gather. Now that he's gone, everybody has gone in a different direction.

Another little ritual that filled our tummies as well as our spirits was the sharing of watermelon. Every summer, during the hottest evenings, my father would come home with these huge watermelons. He would put them to cool in the bathtub for a couple of hours and then we would ,literally, devour them. We would eat the refreshing pulp so voraciously that our whole face would be plastered with the red stuff. He used to tell us that in order to really appreciate a watermelon, one had to wash one's face with it, so we did. Those were the best watermelons I ever had. My father loved nature. He was in perfect harmony with it and always knew what the trees were doing or when was the right time to plant, harvest, search for wild mushrooms or feed the little sparrows fallen from their nest. He loved to see things grow and during his lifetime he planted trees and orchards that are now prospering all over Italy and North America. Whenever he took a trip abroad he would always bring home some precious exotic tree or seed and now the land around our house is a true botanical garden with sequoia trees growing among the rhododendrons of the Dolomites, right next to the crabapple tree from Connecticut and the walnut tree from Rhodes. My father was living in such symbiosis with nature that he even died on the first day of spring, March 21st, during his afternoon nap, after having pruned 120 olive trees in his orchard in Tuscany.

My father could predict the future. Usually not his own or his family's but that of perfect strangers. He would have these dreams and then the dreams would become reality. Like the day that someone told him that so and so had just been brought to the hospital because he had been crushed by a big machine. He thought he had heard the very detailed and gruesome story the day before, until he realized he hadn't heard it, but had dreamt it in every detail. Sometimes he would simply say things like: " I thought you guys were going to a concert tonight" to a guy my age that had just come to pick us up at the airport, in Albuquerque, NM, who had some tickets in his pocket that he had forgotten about and was now dumbfounded , since he hadn't told anybody yet and he wasn't even sure he wanted to go. Or, when , a schoolboy, looking at this little girl playing in the school courtyard , he asked himself if that was the girl he would marry, only to find out, 30 years later, that she was indeed the one. He never thought anything of this ability he had, he just talked about it as if he was simply telling us about a dream. He often would tell us about his dreams, that is how we found out that sometimes they would predict the future. He must have been a happy man because one of his reoccurring dreams was to fly. He would just put his arms out and start flying above the ground and then above the trees in complete freedom and confidence. My father was a truly exceptional man. Anything he set out to do was perfectly done and he would do it with such nonchalance that it always looked so easy. That is where I got the idea that one can do anything one wants. " Non mettiamo limiti", he used to say, "let's not limit ourselves" and , truly, nothing would stop my father. Whenever he would put his mind to a project, he would see it to completion with passion and dedication. Most people already know the story of his success as the first manufacturer of historical replica firearms, and of his great eye and the care he took in reproducing every detail to perfection. Everybody knows of his tough life through the 2nd world war, and the "civil war" that ensued in the north of Italy. Everybody knows of his time passed in a concentration camp and of his love for history and the American West. But that is not what I intended to talk about. I just wanted to give to everyone who knows him a glimpse in the life of Renato Uberti and at the same time remember the wonderful man that was my father and who taught us to love nature, the mountains, to understand people and get close to their souls like he would do, discretely and with love.




Maria Laura Uberti